I had no other choice but to say "Okay, well, I think I can do it. Just email me" when I ran into a senior student who I taught last year in one of my reading/writing class for non-English majoring students. She told me that she's hoping to study at a graduate school in Korea, and writing her statement of purpose in English to prove her English proficiency instead of just submitting TOEFL or TOEIC scores. Knowing that she was one of the most diligent students in class and the way she asked me to help her finishing up the documents in English was courteous and likable, I responded affirmatively. That was about a month ago, at which moment I could never imagine how I could be exhausted from teaching, grading, and all the other term-end stuff. She sent me the draft a week ago, but I didn't (or couldn't) respond to it because I had no time to work on it. A week later, she left a letter in my mailbox confirming if the draft was sent to my email account without any problem. Upon reading her handwritten letter in a polite manner, I texted her from my cell to assure her that I would work on proofreading this weekend when I'd have some free time. When I met ran into her again on campus later that day (she was actually looking for me to ask me again in person), I promised her to send the revised version on Sunday saying sorry that I should have replied that I would do that by the end of July.
Since that's what I promised, and above all, I thought I wanted to be any help to the student who aspires to pursuit her academic career much further, I've been working on two documents related her statement of purpose for two hours. It turned out, regrettably, that it needs a lot more work that I had estimated. I haven't finished the second essay yet, which ideally needs to rewritten from scratch, quality-wise speaking, and another thing is coming soon this week. Then I started wondering. Am I doing the right thing? Is it educationally effective for her to offer her "that" huge support to compensate her lack of proficiency even though she's not majoring in English? Should I have told her to work on her own without any help from others? Should I have refused to help her after giving much thought to her future in the long run? The answer might be "No, Yes, Yes." I regret to admit that her writing proficiency was below the (supposedly) required quality to be successfully accepted as the statement of purpose for grad school admission. If I were teaching her now, I could instruct her continuously to improve her writing skill. The only thing I can do right now is proofreading her drafts and giving feedback so as to meet the requirements while I'm aware that I could have offered help in another way. Oh, yes, I learned another valuable lesson from my student.
(30 min / 510 words)
Post your QW product to "Quick Write Forum".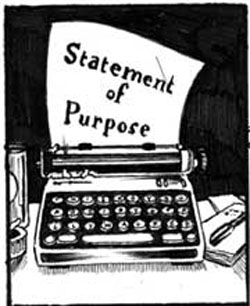 スポンサーサイト