I had no other choice but to say "Okay, well, I think I can do it. Just email me" when I ran into a senior student who I taught last year in one of my reading/writing class for non-English majoring students. She told me that she's hoping to study at a graduate school in Korea, and writing her statement of purpose in English to prove her English proficiency instead of just submitting TOEFL or TOEIC scores. Knowing that she was one of the most diligent students in class and the way she asked me to help her finishing up the documents in English was courteous and likable, I responded affirmatively. That was about a month ago, at which moment I could never imagine how I could be exhausted from teaching, grading, and all the other term-end stuff. She sent me the draft a week ago, but I didn't (or couldn't) respond to it because I had no time to work on it. A week later, she left a letter in my mailbox confirming if the draft was sent to my email account without any problem. Upon reading her handwritten letter in a polite manner, I texted her from my cell to assure her that I would work on proofreading this weekend when I'd have some free time. When I met ran into her again on campus later that day (she was actually looking for me to ask me again in person), I promised her to send the revised version on Sunday saying sorry that I should have replied that I would do that by the end of July.
Since that's what I promised, and above all, I thought I wanted to be any help to the student who aspires to pursuit her academic career much further, I've been working on two documents related her statement of purpose for two hours. It turned out, regrettably, that it needs a lot more work that I had estimated. I haven't finished the second essay yet, which ideally needs to rewritten from scratch, quality-wise speaking, and another thing is coming soon this week. Then I started wondering. Am I doing the right thing? Is it educationally effective for her to offer her "that" huge support to compensate her lack of proficiency even though she's not majoring in English? Should I have told her to work on her own without any help from others? Should I have refused to help her after giving much thought to her future in the long run? The answer might be "No, Yes, Yes." I regret to admit that her writing proficiency was below the (supposedly) required quality to be successfully accepted as the statement of purpose for grad school admission. If I were teaching her now, I could instruct her continuously to improve her writing skill. The only thing I can do right now is proofreading her drafts and giving feedback so as to meet the requirements while I'm aware that I could have offered help in another way. Oh, yes, I learned another valuable lesson from my student.
(30 min / 510 words)
Post your QW product to "Quick Write Forum".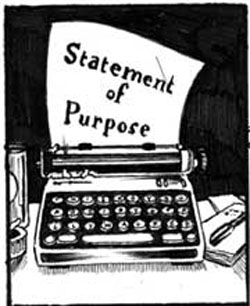 スポンサーサイト
Not really knowing whether those who commute by trains would agree with how unreasonable this could be, and really knowing that what I'm going to say here could sound cruel and merciless, I'll dare to voice my statement tonight. It was yesterday morning. When I was riding my bike to the station in haste trying to catch 9:54 train, I saw a couple of police officers holding their arms crossed in a shape of "X", an equivalent of "No" approximately 50 meters ahead of me. Behind those guys did I find train cars stopped in the middle of a railroad crossing. They kept shouting "Detour to XX street, go to XX street!" Damn. Are you serious?
Here's another story. A few weeks ago, I got suddenly stuck on a train at a station and saw, a few minutes later after the sudden halt, some station crew holing a large blue plastic sheet up to hide the platform while some people were trying to witness the whole situation. This accident made me late for class, which is the thing I hate doing most. Surprisingly as well as shockingly, I later knew that there was another accident a day before at the very same station. Oh, please.
Listen up, those who've stranded millions of Japanese citizens and train commuters with no sensible reasons. I'm aware that you can no longer hear me, but I cannot help telling you this. I don't care how desperate you are, how hopeless your life looks, how sickeningly you've cursed your life and yourself. You do whatever you'd like to do, really. I won't stop you. But you never think of doing "it" on public transportation. That is the most annoying, bothering, disgusting and infuriating thing on earth. Do it somewhere else.
(30 min / 297 words)
Post your QW product to "Quick Write Forum".


Comment 1: I like your original answer sheet of the final exam as much as I like your handouts you always give us. They're nicely laid out to answer!
Reply 1: Oh, thank you. This is the very first compliment praising the answer sheets and handouts I make. Yeah, I try to carefully elaborate the layout of the exams because I know it matters on how well you'll do on the exam.
Comment 2: I was kind of overwhelmed by your lesson, but now I'm a big fan of yours! Not only do I want to be as fluent in English as you, but also to be a woman like you.
Reply 2: I'm so honored and relieved it's not the other way around, like "I was a big fan of yours, but now I'm kind of overwhelmed by your lesson…" Thanks for your compliment.
Comment 3: I'd like to study abroad, but cannot regulate myself to study harder. I'd like to talk with you about my future.
Reply 3: Well, the fact that you realize you cannot self-regulate enough is the first step to be able to regulate yourself more. I've never studied abroad, but I think it should be a valuable experience for you. If I were you, I would definitely go for it. Yes, let's talk.
Comment 4: I didn't take the final exam for a very personal reason that I chose to participate in a local festival of my hometown. I'll take the consequence this would bring. Thank you for your mercy that gave me a chance to take the remedial exam.
Reply 4: You're welcome. I'm glad to know that you're willing to take responsibility for what you did. I understand that it's meaningful to help preserve the tradition of your hometown. No worries.
Comment 5: I'm sorry that I got absent of your class a lot of times. But I like your class because Aya is interesting and intellectual. I respect you! I want to be Aya.
Reply 5: Yeah, I was worried that I would have to fail you, but it seems that I don't have to be concerned about this matter any longer since you submitted the remedial assignment. Thanks for your compliment, but I tell you. You cannot be "Aya" no matter how you'd try!!!
(15 min / 384 words)
Post your QW product to "Quick Write Forum".

Have a great summer vacation!

The vacation season is upcoming for many people. I've booked a week-long getaway in early September. It's going to be my first "reading retreat" during which I'll read the books that I've been wanting to for long. I'll basically be hanging out in a nice, cozy hotel room, so the destination shouldn't matter much, actually. While surfing online magazine articles today, I found a TIME article on the research findings on psychology of money. It states that when it comes to spending money on things or experiences, doing brings more happiness than owning. Put the other way, for getting more satisfaction from spending money, we should go on a vacation to obtain new experiences rather than go to a electronic appliances store to buy new gadgets.
The part in the article I've found impressive goes like this; we quickly adapt to the material good, but the experience endures in the memories we cherish, the stories we tell and the very sense of who we are. If I were any younger, I couldn't soon appreciate what this is supposed to mean. But I'm now mature enough, fortunately, to know that the ecstatic sensation of obtaining tangible items lasts no longer than the inner contentment of cherishing intangible memories. Well, then, it may lead a conclusion that I've made a right decision? Supposedly "Yes".
(20 min / 222 words)
Post your QW product to "Quick Write Forum".

This is where I'm going.

I've been holding a party for quite a while. Believe or not, I'm not a type of person who voluntarily plans and hosts parties. I like parties as long as the choice of going or not going is in my hand. (Is there any "must-go party" to begin with?) Well, anyway, I've been hosting one, a big one. People got interested and stopped by occasionally. Thrilled and excited I was. At the same time, a sense of responsibility of being a nice, cordial, likable host started to cling on me. Nobody expected or forced me to do so, though, and I was full aware of that, or at least I thought I was. As the novelty wore off, people stopped coming in. Then I wondered. Should I invite them more passionately? Should I behave more friendly and attentively? Should I prepare nicer food and drinks? Should I try to be a more approachable, attractive person? Wait a minute. Is that really the way to invite more people? Is that what I want to do? And most importantly, "Why am I hosting a party?" "Do I enjoy the whole party business?" I was about to lose sight of the whole picture. Then I thought. Okay, I'll be holding a party for myself. I'll amuse myself. I'll entertain myself by treats and feasts I truly love. If nobody shows up, that's okay, that's fine. They should be busy doing their own business. I'll just do my own business for my own good. Holding a party for myself.
(20 min for writing / 255 words)
Post your QW product to "Quick Write Forum".

Interested? Then join me.